MP-113 | MP-117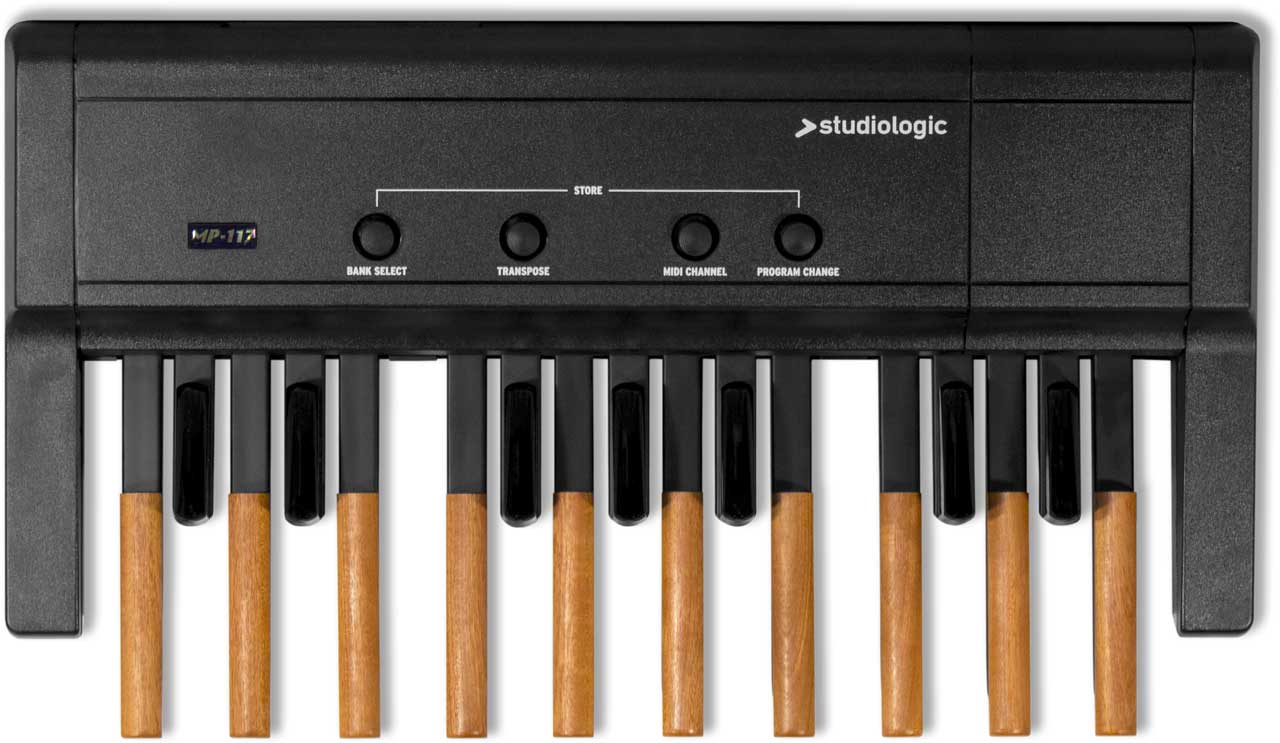 Dynamic MIDI Pedalboard with 13 or 17 notes.
The pedalboard brings the Studiologic touch to your feet allowing control of any MIDI device. It is the perfect companion to your compact digital organ and a hands free controller for musicians performing either on a guitar or a microphone or for driving a massive bass sound with the tip of your toe.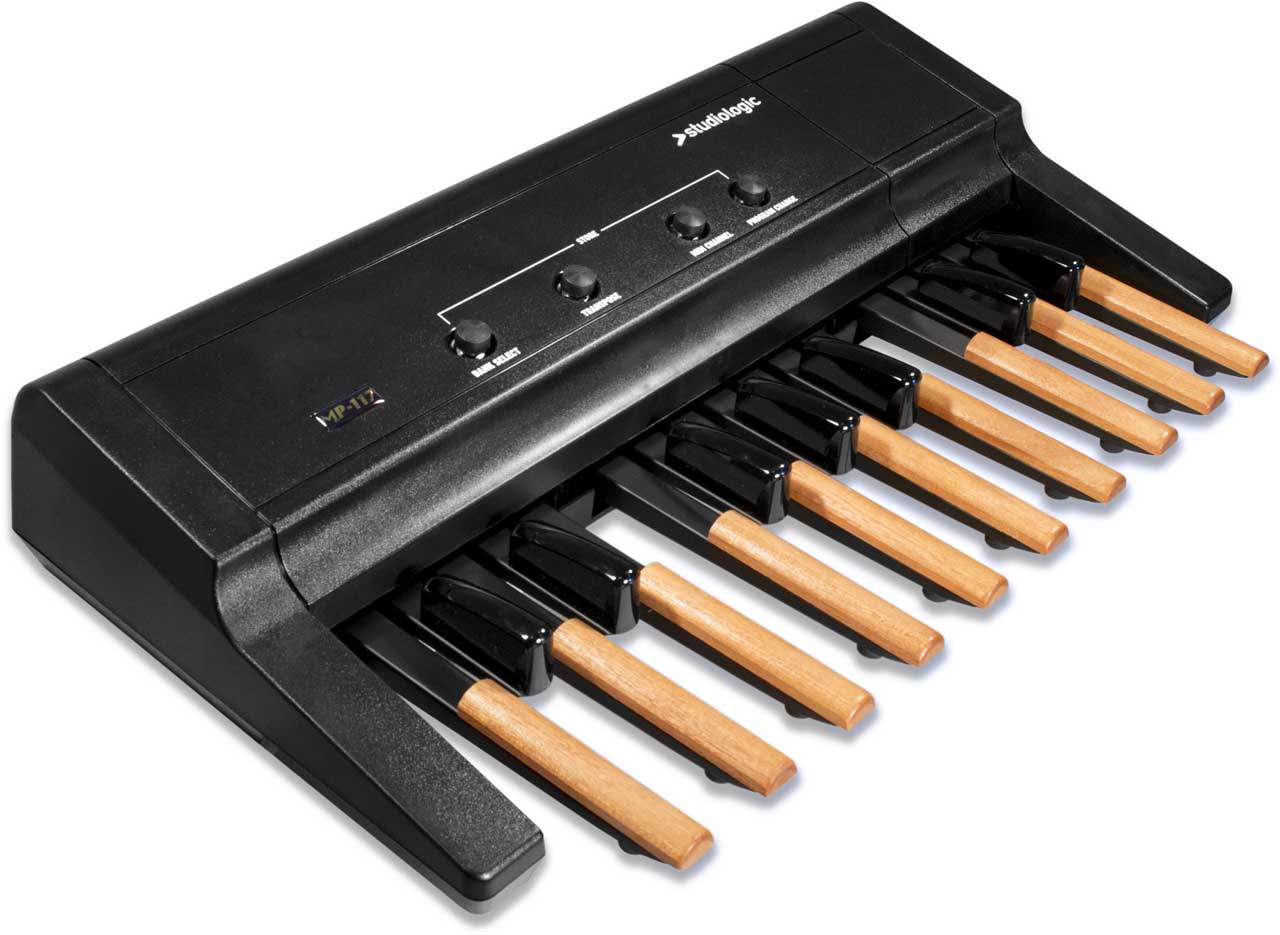 The MP Pedalboard control panel allows transposing, MIDI channel selection and MIDI program change through its 4 rugged generously sized big push buttons. Its design features optimize transportability and solidness both in the studio and on the stage.
17 notes
13 notes
straighten Keyboard
check_circle Features
MIDI
1 zone with full extension
Program Change, Bank Select, MIDI Channel, Transpose (max +/- 24 semitones)
tune Controls / UI
4 Function buttons
Virtual numeric keypad
settings_input_hdmi Connections
power Power supply
Adapter
Input: 100-240V / Output: 9V-1A
zoom_out_map Size and weight
MP-117
Width: 74 cm / 29,1"
Depth: 42 cm / 16,5"
Height: 14 cm / 5,5"
Weight: 7,5 Kg / 16,5 lbs
MP-113
Width: 54 cm / 21,3"
Depth: 42 cm / 16,5"
Height: 14 cm / 5,5"
Weight: 5,5 Kg / 12,1 lbs
unarchive Package content
MP-113 / MP-117
Power adapter
Numeric keypad stickers
CD Manual
Specifications are subject to change without notice.